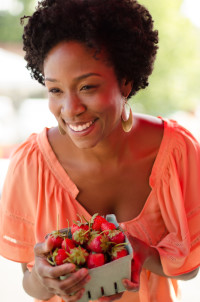 Join chef Stephanie Hall in the comfort of your own home for personalized cooking classes. Stephanie is an experienced chef who specializes in plant based cuisine. Stephanie typically works 1-on-1 with clients inside of the kitchen who are bored with their existing meals and who struggle with making healthy meals taste good. Stephanie is both a chef and a nutritional coach so in addition to showing you how to prepare healthier alternatives that taste good she also shares lots of time saving tips and strategies that eliminate overwhelm and makes eating healthy super simple and because of this, her clients are able to stay consistent and love the foods they eat.
CLICK HERE IF YOU ARE READY TO GET STARTED WITH PREPARING HEALTHIER ALTERNATIVES
Stephanie has shared the message of healthy eating with hundreds of people and here's what real life people had to say about her classes and programs:
Steff….the class was wonderful. Your presentation was great and the food was a delight!!!! I highly recommend this class to everyone!!! If you want to take care of your temple that God gave you charge over this is it!!!!! We made the Pina Colada. My husband loved it. Fresh vanilla bean, fresh coconut water, coconut and agave. I believe we can do this!!!!.
Alision Frazier – Martha's Vineyard, MA
The one on one boot camp series was an investment in my health and it was definitely worth it!! With all of the new recipes that I've received I've been able to add a lot more options to my meal planning. I've also learned how to cut down my time inside the kitchen when it comes to preparing healthy meals by putting to use some of the equipment that you exposed me to during our time together. I also really liked how the boot camp focused on one meal portion at a time so I was able to digest everything without feeling overwhelmed.
Takiyah Parrish – Sterling, VA
I have tasted some amazing food at her classes – green/live smoothies, holiday nut nog, chili, pad thai, lasagna, and unbelievable salads – all of these have been raw vegan! She's taught me and others that one can take even small steps that add up to great results in a way that enhances, not interferes, with my many other responsibilities in life and career.
Juan Salazar – Reston, VA
Stephanie has really helped me get started on a wellness and healthy eating journey. Her food is delicious – especially the raw cheesecakes! The only better thing than her food is her knowledge and attitude – she is a wealth of knowledge on nutrition and preparing your body to be at its best. She is also extremely supportive and encouraging, even with people like me who occasionally "backslide." I am so happy to be a part of her raw foods and healthy living community.
April Morgan – Washington, DC
Stephanie, I made your kale salad…..TWICE!!! It just keeps getting better and better!
Tracey Hicks – Washington, DC
PERSONALIZED COOKING CLASSES WITH STEPHANIE
FRESH START (ONE ON ONE COOKING CLASS)
Join Stephanie for a one on one personalized cooking class where you will prepare a variety of healthy options to get you jump started with incorporating healthier alternatives into your diet RIGHT AWAY. During your one on one session you will learn how to use the basic components of a healthy kitchen, learn how to apply simple and exciting food preparation techniques and receive delicious new recipes to add to your repertoire.
SUPERIOR FOODS FOR SUPERIOR HEALTH (INTENSIVE BOOT CAMP 5 CLASS SERIES)
Join Stephanie in the comfort of your own kitchen for an intensive boot camp series where you will have (5) one on one personalized classes and focus on 5 specific topics. Prepare to add lots and lots of new recipes to your healthy eating regimen along with time saving tips and strategies to help you stay consistent and eliminate overwhelm when it comes to making healthier meals for yourself.  Here are the topics that will be covered inside the boot camp series: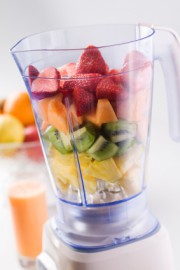 DIVINE DRINKS – this class focuses on learning how to mix the most healthy and divine drinks for your tasting pleasure. Fresh drinks are ideal because they are loaded with tons of nutrients and antioxidants and they are the perfect addition to incorporate into your healthy eating regimen. During this class you will learn how divine drinks can replace a meal. You will also be introduced to the perfect supplements and super foods to add to your drinks to get more bang for your buck.
GLORIOUS GREENS – this class focuses on showing you how to incorporate a variety of dark leafy green vegetables into your diet. During this class we will be going beyond just your average salad and you will learn how to effortlessly incorporate the number one food that is missing most from the standard American diet along with all of the healing and rejuvenating properties that dark leafy green vegetables provide. Eating more greens with tons of flavor will be made simple during this class.
SATISFYING SIDE DISHES – this class will focus on showing you how to balance out your healthy meals with satisfying side dishes that are quick and easy to make and loaded with lots of flavor. Just think amazing sides that can accompany dinner or that you can grab and go for lunch.
ENERGIZING ENTREES – this class focuses on showing you how to incorporate more variety into your existing diet with some of my favorite entrees. Prepare to get out of that rut of eating the same thing over and over again. During this class you will be introduced to some bold new flavors along with high fiber and high moisture foods that are loaded with tons of healing and rejuvenating properties.
DECADENT DESSERTS – this class will focus on showing you how to satisfy your cravings with healthier alternatives. During this class you will be equipped with the knowledge and skills to prepare amazing desserts that taste as sweet and rich as their traditional counterparts along with desserts that the whole family will love.

CLICK HERE IF YOU ARE READY TO GET STARTED WITH PREPARING HEALTHIER ALTERNATIVES

You will be contacted with more details on how you can get started RIGHT AWAY!